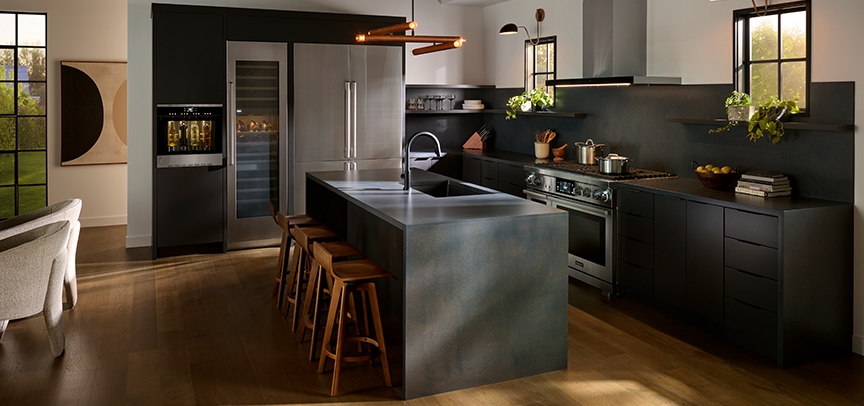 JAN 1, 2023 - DEC 31, 2023
5·10·20 Offer
Your dream kitchen just became a reality – save up to 20% on Dacor luxury appliances and eligible Samsung laundry appliances.
Spend $5,000+, get 5% OFF
Spend $10,000+, get 10% OFF
Spend $20,000+, get 20% OFF
Dacor luxury appliances & eligible Samsung laundry
•Dacor Promotion January 1st 2023 – December 31st 2023 ("Promotional Period").
•Purchase any Eligible Dacor Appliance during the Promotional Period and receive a rebate based off the purchase price.
•For eligible Samsung laundry products to qualify for inclusion in the 5.10.20 promotion, Dacor products must also be purchased on the same purchase order.
•Eligible Samsung laundry products are: WF46BG6500AVUS, DVE46BG6500VA3, DVG46BG6500VA3, WF50BG8300AVUS, DVE50BG8300VA3, DVG50BG8300VA3, WF50BG8300AEUS, DVE50BG8300EA3, DVG50BG8300EA3, WF53BB8700ATUS, DVE53BB8700TA3, DVG53BB8700TA3, WF53BB8700AVUS, DVE53BB8700VA3, DVG53BB8700VA3, WF53BB8900ADUS, DVE53BB8900DA3, DVG53BB8900DA3, WF53BB8900ATUS, DVE53BB8900TA3, DVG53BB8900TA3, WF53BB8900AGUS, DVE53BB8900GA3, DVG53BB8900GA3, WV60A9900AV/A5, DVE60A9900V/A3, DVG60A9900V/A3, DF10A9500CG/A1, WE272NV/A3, WE402NV/A3, WE502NV/US, WE502ND/US, WE502NT/US, WE502NG/US, WE402NE/A3 only.
•The percentage amount shall be as follows: 5% cash rebate for purchases of $5,000-$9,999, 10% cash rebate for purchases of $10,000-$19,999 and a 20% cash rebate for purchases of $20,000+.
•Eligible Dacor & Samsung appliances must be purchased during the Promotional Period at the promotional price, on one sales invoice or receipt.
•A maximum of one claim per person and per household address may be submitted. A maximum of two of the same model number may be redeemed per claim. 
•This offer is valid for only the end consumer and must have residential address. Claims using commercial information will not be accepted.
•This Promotion is offered through participating Dacor & Samsung Dealers only & standard warranty applies.
•End Consumers claiming Rebates must submit (a) a Reward Redemption Form, and (b) a copy of a valid invoice or sales receipt from retail dealer showing purchase of Eligible Appliances.
•Handwritten invoices or sales history receipts will not be accepted as proof of purchase. Rebate is non-transferrable.
•Redemption form must include a valid mailing address.
•End Consumer must take delivery of Eligible Appliances no later than November 30th, 2024 & submit their rebate claim by December 31st, 2024 in order to qualify for the promotion.
•This offer does not apply to display, used, refurbished, or non-boxed units.
•All Rebate Redemption Form submissions are subject to purchase validation.
•Eligible Appliances may not be returned once the Rebate has been fulfilled.
•If an Eligible Appliance is returned and this return lowers the purchase value to below the required amount, cash rebate will be forfeited.
•Offer void where prohibited, taxed or restricted by law.
•Dacor is not responsible for claims arising from lost, misdirected, mutilated, or stolen Rebate Redemption Forms, nor for Rebate Redemption Forms that are received late.
•Dacor reserves the right to request additional information regarding purchase of Eligible Appliances.