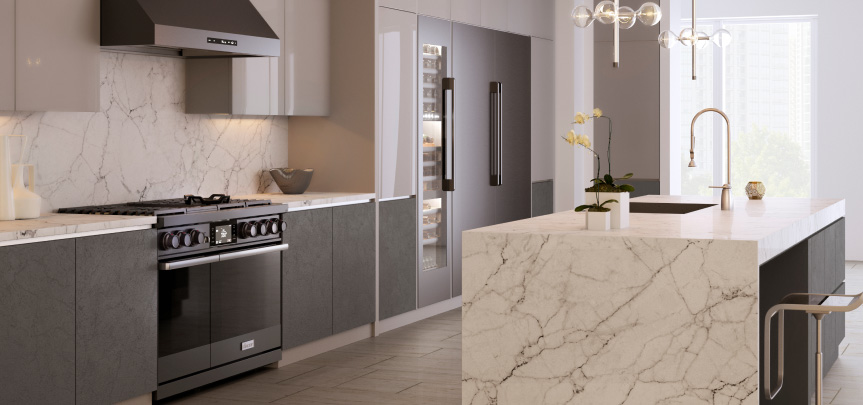 JAN 1, 2022 - DEC 31, 2022
5·10·20 Offer
Your dream kitchen just became a reality – save up to 20% on Dacor luxury appliances and eligible Samsung laundry appliances.
Spend $5,000+, get 5% OFF
Spend $10,000+, get 10% OFF
Spend $20,000+, get 20% OFF
Dacor luxury appliances & eligible Samsung laundry
•Dacor Promotion January 1st 2021 – December 31st 2022 ("Promotional Period").
•Purchase any Eligible Dacor Appliance and receive a rebate based off the purchase price.
•For eligible Samsung laundry products to qualify for inclusion in the 5.10.20 promotion, Dacor products must also be purchased on the same purchase order.
•Eligible Samsung laundry products are: WF46BG6500AVUS, DVE46BG6500VA3, DVG46BG6500VA3, WF50BG8300AVUS, DVE50BG8300VA3, DVG50BG8300VA3, WF50BG8300AEUS, DVE50BG8300EA3, DVG50BG8300EA3, WF53BB8700ATUS, DVE53BB8700TA3, DVG53BB8700TA3, WF53BB8700AVUS, DVE53BB8700VA3, DVG53BB8700VA3, WF53BB8900ADUS, DVE53BB8900DA3, DVG53BB8900DA3, WF53BB8900ATUS, DVE53BB8900TA3, DVG53BB8900TA3, WF53BB8900AGUS, DVE53BB8900GA3, DVG53BB8900GA3, WV60A9900AV/A5, DVE60A9900V/A3, DVG60A9900V/A3, DF60A8500CG/A1, DF10A9500CG/A1, WE502NV/US, WE502ND/US, WE502NT/US, WE502NG/US, WE272NV/A3, WE402NV/A3, WE402NE/A3 only.
•The percentage amount shall be as follows: 5% cash rebate for purchases of $5,000-$9,999, 10% cash rebate for purchases of $10,000-$19,999 and a 20% cash rebate for purchases of $20,000+.
•Eligible Dacor & Samsung appliances must be purchased during the Promotional Period, at the published UMRP / MAP price, for one dwelling/home, on one sales invoice or receipt, and total invoice amount must equal to the amounts indicated above excluding taxes, promotional discounts, fees, and installation or delivery charges.
•This Promotion is offered through participating Dacor & Samsung Dealers only & Standard warranty applies.
•End Consumers claiming Rebates must submit (a) a Reward Redemption Form, and (b) copy of valid invoice or sales receipt from retail dealer showing purchase of Eligible Appliances.
•Handwritten invoices or sales history receipts will not be accepted as proof of purchase and rebate is non-transferrable.
•Redemption form must include a valid mailing address.
•End Consumer must take delivery of Eligible Appliances no later than April 30th, 2023 & submit their rebate claim by May 31st, 2023 in order to qualify for the promotion.
•Submissions submitted after May 31st 2023 will not be accepted. Incomplete or illegible Rebate Redemption Forms will not be accepted.
•This offer is valid on sales of select Dacor appliances only and does not apply to display, used, refurbished, or non-boxed units.
•All Rebate Redemption Form submissions are subject to purchase validation.
•Returned products are not eligible for Rebate.
•Eligible Appliances may not be returned once the Rebate has been fulfilled.
•If an Eligible Appliance is returned and this return lowers the purchase value to below the required amount, cash rebate will be forfeited.
•Offer void where prohibited, taxed or restricted by law.
•Dacor is not responsible for claims arising from lost, misdirected, mutilated, or stolen Rebate Redemption Forms, nor for Rebate Redemption Forms that are received late.
•Dacor reserves the right to request additional information regarding purchase of Eligible Appliances.
•Dacor reserves the right, if terms and conditions are not met, to reject claims that do not comply with these offer terms.
•Offer may not be combined with any other Dacor promotional programs.
•End Consumer is responsible for determining, recording, and paying all federal, state, and local taxes related to Rebate.
•By participating in the Dacor "5∙10∙20 Promotion", each End Consumer agrees that any and all disputes which cannot be resolved between the parties, claims and causes of action arising out of or connected with this promotion, or any Rebates awarded, shall be resolved individually, without resort to any form of class action, exclusively by arbitration pursuant to the commercial arbitration rules of the American Arbitration Association, then effective.
•Further, in any such dispute, under no circumstances will End Consumer be permitted to obtain awards for, and End Consumer hereby waives all rights to claim, punitive, incidental or consequential damages, or any other damages, including attorneys' fees, other than End Consumer's actual out-of-pocket expenses (i.e., costs associated with receipt of the Rebate), and End Consumer further waives all rights to have damages multiplied or increased.
•All issues and questions concerning the construction, validity, interpretation and enforceability of these Terms and Conditions, or the rights and obligations of End Consumer and Dacor in connection with this Promotion, shall be governed by and construed in accordance with the laws of the State of California, U.S.A., without giving effect to the conflict of laws or rules thereof, and all proceedings shall take place in that State in the City and County of Los Angeles.
•Fraudulent submissions of multiple requests could result in federal prosecution under the U.S. Mail Fraud Statute (18 USC Section 1341 and 1342).
•Keep copies of all materials submitted; originals become the property of Dacor for use in accordance with privacy policy on its Web site.
•The information provided will be handled according to Dacor's Privacy Policy.
•To learn more about Dacor's Privacy Policy, please contact Dacor at 1.800.793.0093.
•See a sales associate for complete details.
•Program rules may be changed at any time without prior notification.
•Offer valid in the United States only.